ASCENT Rangeley Lakes Rehab
Our Therapy Services
The American Physical Therapy Association (APTA) defines wellness as: "a multidimensional state of being describing the existence of positive health in an individual as exemplified by quality of life and a sense of wellbeing." Our goal is to provide services which promote healthy lifestyles, wellness, and support you in efforts to prevent injury and disability. We make it our priority to help you reach your highest level of function, and your personal wellness goals.
We offer a full range of wellness services such as :
Hot or Cold stone massages Cupping

Myofascial release & Unwinding

Therapeutic Massage

Dry Needle & Electrotherapy

B

alance and posture programs

Manual Stretching

Specially designed gym programs

Moist heat

Lumbar or Cervical Traction
ASCENT Rangeley Lakes Rehab services include outpatient treatment for a variety of orthopedic and neurologic diagnoses including:
Back and neck pain, including chronic headaches

Orthopedic injury, Pre and Post surgical care

Traumatic brain injury

Neurological conditions such as M.S., Parkinson's disease, Stroke

Improving strength, balance, and walking in the aging adult to reduce fall risk

Muscular, myofascial and soft tissue disorders

Clients suffering from COPD and CHF have also found improved quality of life following a rehab course of treatment

Evaluation and recommendation for employee ergonomic work stations
ASCENT is located in the Rangeley Wellness Pavilion, 25 Dallas Hill Road, with its fully-equipped gym, 400 square-foot hydrotherapy pool, private treatment rooms, and many programs with fitness staff instruction to continue your independent rehab once formal therapy is completed. All scheduling is done through our Rangeley facility by calling 207-864-3332 Ext. 3.
Our Providers
Heather Reed, Physical Therapist
As a Physical Therapist, Heather has over 19 years of experience practicing in a variety of settings including outpatient, skilled nursing rehab, acute care and home-care. She practices heavily in manual therapy and is certified in dry needling and has advanced training in spinal manipulation. Heather received her BS in Physical Therapy from the University of New England.
Robin Ladd, Physical Therapist
Robin has been practicing 31 years, working in a variety of settings in Franklin County with a majority of time dedicated to Home Care. She enjoys working with Neurological disorders, orthopedics and geriatrics. Robin received her BS in Physical Therapy from the University of New England.
Paul Mangiafico, Physical Therapist
As the newest member of our physical therapy team, Paul is a fitness enthusiast and is passionate about improving the health and functionality of his patients. He is an avid runner, participating in Iron man events and marathon races, and was the captain of his college cross country team. His medical illustrations can be seen in several publications including medical journals and text books. Paul received both his BS in Applied Exercise Science and his Doctorate in Physical Therapy from the University of New England.
Roberta M Hartigan, PTA
Roberta is a 1998 graduate from KVTC with and associate degree of science from their physical therapy assistant program. She has spent the past 19 years working as a PTA, specializing in geriatric conditions as well as strength training, neuromuscular re-education, Kinesiotaping, and manual techniques such as Myofascial release and Trigger point release.
CHECK OUT OUR ONLINE STORE! 
We sell a variety of health and wellness products to keep you functioning in top shape!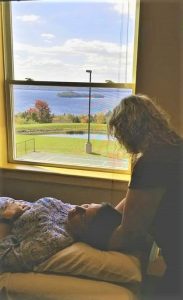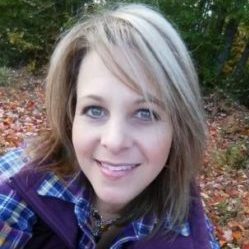 Heather Reed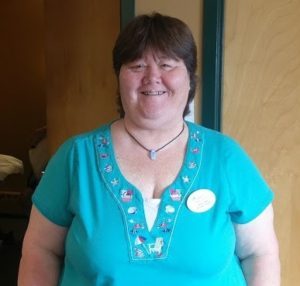 Robin Ladd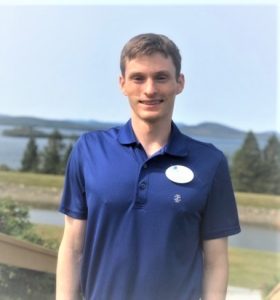 Paul Mangiafico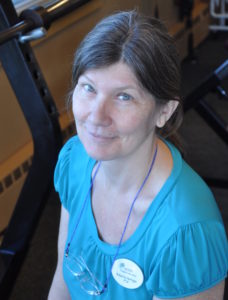 Roberta Hartigan