Youth Programs Rangeley Health and Wellness
Community Programs That Make a Difference
Our children are the gateway to the future and we believe that a child who is active, happy and healthy will certainly shine. Through opportunities and education we hope to help our children today so they may grow and flourish and share experiences for generations to come
Healthy Habits Start Young
At RHW healthy nutrition habits are incorporated in all our programs through education and practice. Teaching children how to care for and nourish their bodies will in turn help to instill healthy habits and positive behaviors that will sustain them in their daily lives. To learn more about our children's programs, call us at 864-3055.
Children in Action, CIA
Children In Action is an afterschool recreational fitness program for students in grades K-5. CIA is a Gold status member of the Let's Go 5210 national obesity prevention program. We follow the 5-2-1-0 motto: 5 fruits and vegetables, 2 hours or less of screen time, 1 hour or more of physical activity and 0 sugary drinks per day. This fitness program is designed to create a fun and safe environment for children and includes both nutritional and fitness education. We have fall, winter and spring sessions available.  We design our activities to coincide with the season; soccer, trail hiking, swimming, bike riding, snowshoeing, skiing and much more!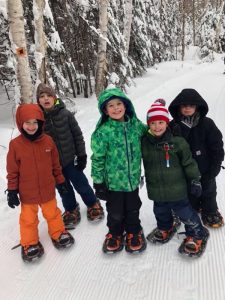 Annual Physicals and Immunizations
At RHW we believe that access to preventative care is the first step to a healthy childhood. RHW will cover up to $100 annually per child from birth to age 18 for their annual physical and required immunizations if they are a patient of Rangeley Family Medicine. Initially funded by the Butler Foundation, this year's funding is generously provided by individual donations and municipal support.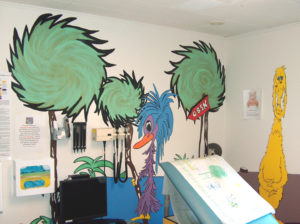 Youth Development
Community involvement is key to creating a healthy, kids friendly environment. We work closely with the Rangeley Lakes Regional School as members of their wellness committee and we host the health education fitness class at the Wellness Pavilion. Athletic development is offered for all sports, and our Teen Fit Kids program offers a multitude of options for children: ski training, soccer programs including British Soccer camps, youth circuit, summer sports camps, swim lessons and more. Brazilian Jui Jitsu for kids is run by Shawn Smith, a local martial arts instructor and dance lessons are available through Lakeside Dance both at the Wellness Pavilion.