Stars & Stripes 5k and 10k Run / Walk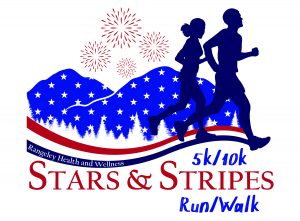 THANK YOU to all of the participants of this year's Stars and Stripes event! It was a fantastic turnout and Congratulations to this years Stars and Stripes winners!
Mark your calendar for next years event! We will be hosting both the 5K and the 10K again and hope for a bigger and better event! Ready to sign up? Click HERE!
2020 Race Winners
10k Winner: Kendra Gurcan with a time of 49:46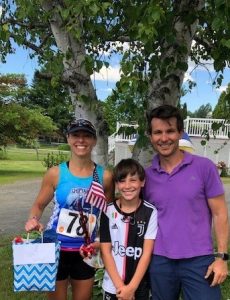 10k Winner: David Hediger with a time of 29:31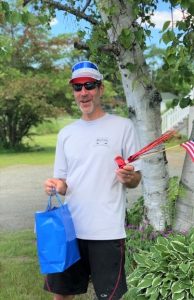 Kids (Age 10 and Under) Winner: Maine Sigel with a 5k time of 38:23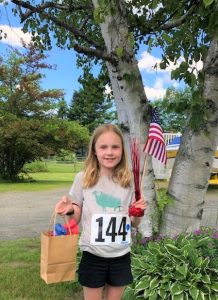 Winner of Most Patriotic: Sophie Walsh
10k Results
1. Gurcan, Kendra 49:46
2. Zamboni, Amy 51:22
3. Johnson, Mark 57:35
4. Lukens, Robert 59:16
5. Travis, Samantha 1:00:22
6. Clark, Darren 1:00:29
7. Noyes, Dean 1:34:22
8. Brackett, Kelley 1:34:23
9. Newmyer, A.G. 1:40:03
10. Newmyer, Lucy 1:44:41
11. Newmyer, Rangeley 1:44:42
12. Mehrbach, Tara 1:44:43
5k Results
1. Hediger, David 29:31
2. Emerson, Kathy 30:09
3. Hediger, Amy 30:34
4. Andrews, Clay 30:53
5. Blohm, Ana 31:41
6. Shorette, Pennie 32:46
7. Jowett, Elle 33:04
8. Fisher, Carmen 35:38
9. Blohm, Edward 36:06
10. Nickerson, Jacob 36:55
11. Nickerson, Manja 37:06
12. Gurney, Allissa 37:21
13. Ellis, Danielle 37:21
14. Rogers, Kelly 37:56
15. Williams, Autumn Sky 37:49
16. Williams, Daxxtynn 38:10
17. Sigel, Maine 38:23
18. Blohm, Victoria 38:23
19. Panteledes, Paula 39:20
20. Bradley, Ellen 41:11
21. Sigel, Archer 45:20
22. Walsh, David 56:33
23. Walsh, Gavin 56:33
24. Zaniboni, Olivia 57:05
25. Brady, Meghan 57:05
26. Rogers, Ann 1:00:00
27. Manley, Ginny 1:00:00
28. Walsh, Sophie 1:00:46
29. Walsh, Jill 1:00:46
30. Rogers, Chip 1:01:32
31. Goff, Charlie 1:01:32
32. Ellinwood, Jeff 1:15:59
33. Copp, Connie 1:21:20
34. Ferguson, Kathy 1:21:20
35. Chase, Claire 1:21:20