Home
Rangeley Health & Wellness (RHW)
RHW is a non profit 501(c)3 dedicated to bringing quality health and wellness services to Rangeley and the surrounding communities. We are generously supported by individual donors, private foundations, grants, municipal funds, special events and a host of dedicated volunteers. We are here for you every day, come see what RHW can do for you!
Join us in the Spirit of Giving
At Rangeley Health and Wellness, we offer a special holiday gift, one that continues to make a difference long after it is received.  Please join us in THE SPIRIT OF GIVING. You have the opportunity to help improve the health and wellbeing of your community while honoring your loved ones in one of the two following ways;
Tree of Health Donations: For every $10 donated in honor or in memory of a friend or loved one, we will light the Tree of Health to support the many programs and services that benefit our community. Memorial Patio at the Wellness Pavilion: For your gift of $500 or more, we will gift a memorial paver in honor of your loved one.
Simply click on our donations page, go to the Rangeley Health and Wellness Fund, and in the special instruction box please let us know who you would like to honor! On behalf of all at RHW we wish you and your family a happy and healthy holiday!
Helping Elders 
Live in Place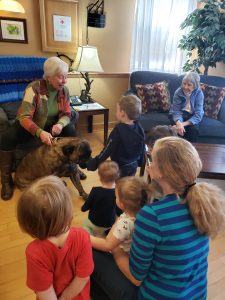 Help Adult Respite Care (HARC) is offered every Tuesday in the lower level of Rangeley Family Medicine. The program provides a stimulating and safe place for seniors who are suffering from memory loss, isolation or aging issues requiring full time care. The HARC program offers caretakers a well-deserved day of rest. If someone you know is in need of this essential service, please give us a call at 864-4397 ext. 4.
Children's 
Programs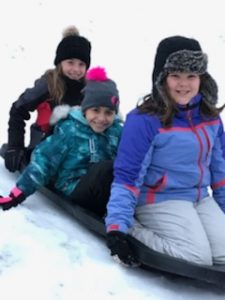 Children in Action Join our CIA after school fitness program. K-5 are welcome, ride the bus Monday, Wednesday, Thursday and Fridays from 2:45-4:15, Tuesdays 1:30-4:15. The Fall Session runs from October 15th - December  20th.  The cost is $100 for the entire session and 1/2 price for each additional sibling. Only want to drop in? That is available for $10 per day.  For more information please contact Lindsay at 864-3055. Scholarships are available!
Functional
Fitness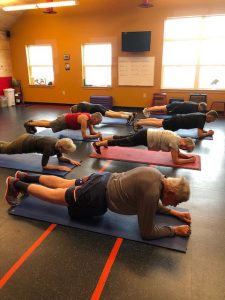 RHW offers a FREE Functional Fitness class for seniors and anyone wanting to improve their balance, mobility and flexibility.  The class meets on Mondays and Fridays from 10:30am-11am at the Fitness Center and is also offered at The Rangeley Town Houses on Wednesdays from 10:30am-11am.  Functional Fitness provides a safe, effective exercise class that meets the needs of our senior population allowing them to be more active and productive in their daily lives. Come give it a try and see how much fun fitness can be!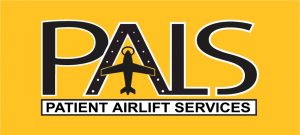 Patient AirLift Services
Patient AirLift Services is a national non-profit that arranges free flights for medical care.  PALS has been partnering families in need with charitable aviation since 2010, because the best medical care isn't always around the corner.  We believe that when someone is experiencing an illness or humanitarian crisis that everyone should receive the best medical care, compassionate support or disaster relief no matter how far that care, or support is from home.  To request a flight, click here https://palservices.force.com/form/s/patient or call (631) 694-PALS (7257) to learn if you qualify for a PALS  flight.