Home
Rangeley Health & Wellness (RHW)

Rangeley Health and Wellness would like to thank this weeks sponsor in the matching grant challenge; Oquossoc Marine!
From now through the end of October, every dollar donated will be matched! Please consider supporting community health and wellness initiatives by donating today!
Rangeley Health & Wellness (RHW)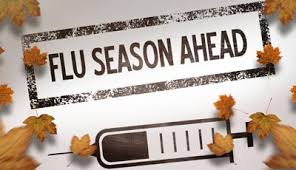 Rangeley Family Medicine will administer influenza vaccines beginning the week of September 21, 2020. Patients are asked to call the health center at (207) 864-3303 to schedule an appointment. To protect the health of our patients, we will observe state guidelines associated with COVID-19. Social distancing measures will be required, as well as the use of facial coverings.
Insurances will be billed. Coverage of the cost for the vaccine will be offered to  any patients who do not have insurance, or patients whose insurance does not cover immunizations. Patients and community members alike are welcome. Due to current circumstances, Rangeley requests that patients and community members call the health center to schedule an appointment.
WHEN:
Monday, September 21st from 8:00 a.m. to 4:00 p.m.
Tuesday, September 22nd from 8:00 a.m. to 12:00 p.m.
Wednesday, September 23rd from 8:00 a.m. to 4:00 p.m.
Thursday, September 24th from 8:00 a.m. to 12:00 p.m.
Friday, September 25th from 8:00 a.m. to 4:00 p.m.
WHERE:
Rangeley Family Medicine, 42 Dallas Hill Road, Rangeley
For more information, please contact Rangeley Family Medicine at (207) 864-3303.
Rangeley Health & Wellness (RHW)
RHW is a non profit 501(c)3 dedicated to bringing quality health and wellness services to Rangeley and the surrounding communities. We are generously supported by individual donors, private foundations, grants, municipal funds, special events and a host of dedicated volunteers. We are here for you every day, come see what RHW can do for you!
New Program for 2020
Girls On The Run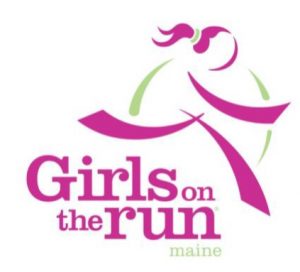 Rangeley Health and Wellness will be hosting Girls on the Run this fall! A celebratory, non-competitive program designed to help young ladies tap into their inner potential in a safe environment.
Girls on the Run is a program geared towards inspiring young girls to be joyful, healthy and confident. The 8-week program is for girls in 3rd-5th grades.
Practice Times: Mondays and Thursdays 3:00 pm – 4:30 pm and the season begins September 21.
Location for team practices and title when registering is: Rangeley Health and Wellness
Program Fee: The full program fee for the Fall 2020 season is $115. Girls on the Run-Maine uses an Income Based Sliding Scale to determine the participant fee. The scale ranges from $20 - $115 and financial assistance for sliding scaled can be applied for during the online registration process.
Online Registration opens August 17 at girlsontherunmaine.org
Learn more by clicking here: Girls On The Run 2020 by visiting the GOTR Maine website: https://www.girlsontherunmaine.org/  by calling the Rangeley Health and Wellness Pavilion at 207-864-4397, or by emailing Joanne Dickson at: joanne@rangeleyhealthandwellness.com
Helping Elders 
Live in Place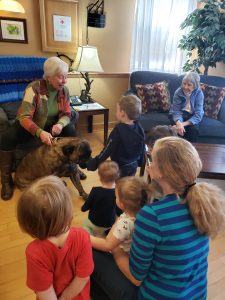 Neighbors Calling Neighbors is a daily phone service open to all residents who could use a check in phone call.  For those who live alone, and need that daily contact, we will provide you with the support of a friendly neighbor. Our callers are trained in active listening and can help ease the sense of isolation, especially in this time of social distancing. If you, or someone you know would benefit from this service, please call Joanne Dickson at 670-5236.
Children's 
Programs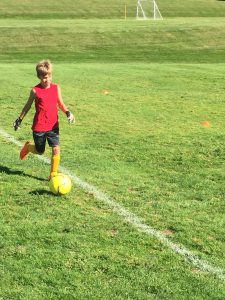 Children in Action Join our CIA soccer program Mondays, Tuesdays, Thursdays and Fridays from 3:00-4:30 September 14th - October 2nd. We will have two divisions, K-2 and 3-5th grade. There will be a limit of 15 children in each group. For more information please call the RHW fitness department today at 864-3055.
RHW wins Down East Magazine's Best of Maine Award

We are extremely proud to be named Best of Maine 2020 in the gym/fitness center category by Down East magazine! Thank you to all who voted! in light of this prestigious award, an anonymous donor has generously offered to match, dollar for dollar, any donation given between now and October 31st up to $25,000! Please consider making a donation today. Funding is vital to provide our health and wellness services to the community. You can make a donation by mail or phone, or simply click on the Donate to RRHWP button, choose the Rangeley Health and Wellness Fund for operational support. Thank you!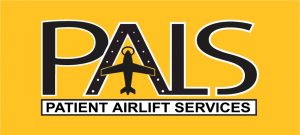 Patient AirLift Services
Patient AirLift Services is a national non-profit that arranges free flights for medical care.  PALS has been partnering families in need with charitable aviation since 2010, because the best medical care isn't always around the corner.  We believe that when someone is experiencing an illness or humanitarian crisis that everyone should receive the best medical care, compassionate support or disaster relief no matter how far that care, or support is from home.  To request a flight, click here https://palservices.force.com/form/s/patient or call (631) 694-PALS (7257) to learn if you qualify for a PALS  flight.