PREMIUM FITNESS FACILITY IN RANGELEY LAKES MAINE
Rangeley Health & Wellness
Health & Wellness
Fully Equipped Gym | Fitness Classes | Personal Training | Physical Therapy | Massage Therapy | Behavioral Health | Community Programs 
RHW Strategic Plan 2022-2025
Looking Forward to the Future…to learn more click HERE
Every gift helps provide resources for the well-being of our community
Dallas Hill Road, Rangeley Maine | Call: 207-864-4397
We are a smoke free and tobacoo free campus
Fitness Center, Personal Training & Classes
Affordable Gym Membership
State-of-the-art fitness facility with the best view in town
Starting at $35/month
Lizbeth "Beth" Brunswick - A life well lived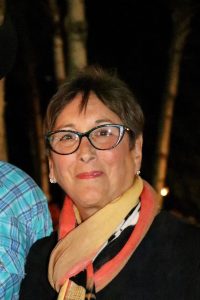 It is with great sorrow that the board of Rangeley Health and Wellness announces the loss of one of its founders and champions, Lizbeth "Beth" Brunswick.  On April 28, 2022 Beth lost her eight-year battle with ovarian cancer. A service will be held in Rangeley later this summer to celebrate all of Beth's amazing accomplishments and her guiding example of a "life well lived." For the full article please click HERE.
Rangeley Health & Wellness
RHW is a non profit 501(c)3 whose mission is to facilitate and promote health and wellness in the Rangeley Lakes region. We are generously supported by individual donors, private foundations, grants, municipal funds, special events and a host of dedicated volunteers. We are here for your well-being!
 
Wellness Woods was born out of a dream to create a safe, dynamic outdoor landscape for learning and play that stimulates the mental and physical growth of children, maintains function of our seniors, and provides space for intergenerational programming all while incorporating the natural features of the beautiful Rangeley environment. The goal of Rangeley Health and Wellness was to design a space that promotes a real sense of community and wellness for all ages. Located behind Rangeley Family Medicine, this enchanted forest will include a large playscape for children, walking paths for seniors, an outdoor theatre, and six life-sized teepees. Future plans include a guided literature walk, raised gardening beds and a covered pavilion.
The Wellness Woods is completely funded by the generous support of donors who share RHW's passion for creating opportunities for people of all ages to live healthier lives. Community members also donated countless hours of in-kind work to make this dream a reality. In addition, we received a generous $15,000 challenge grant from Arctaris Saddleback which was successfully matched dollar for dollar. "Rangeley Health and Wellness is one of the most dynamic and effective community service organizations in the state," said Andy Shepard, General Manager of Saddleback Mountain. "We are all fortunate to have this remarkable facility and Arctaris Saddleback is honored to help play a role in their plans for the new health-promoting landscape design."
Gym Hours
Monday-Friday: 5am - 7pm | Saturday & Sunday : 8am - 2pm