Home
Rangeley Health & Wellness (RHW)
RHW is a non profit 501(c)3 dedicated to bringing quality health and wellness services to Rangeley and the surrounding communities. We are generously supported by individual donors, private foundations, grants, municipal funds, special events and a host of dedicated volunteers. We are here for you every day, come see what RHW can do for you!
Thank You to our supporters!
Rangeley Health and Wellness has been named Best Fitness Center/Gym 2020 by Downeast magazine. In light of this prestigious award, we are thrilled to announce that an anonymous donor has offered a matching grant opportunity. This will support the essential health services and programs we provide in the community.
We are so grateful to the following businesses and foundations who have generously made donations in response to this opportunity:
The Gingerbread House Restaurant
Bald Mountain Camps
Power Point
Rangeley IGA
ENS
Rivers Edge
Ivers Electric
Steve Powers Landscape
Oquossoc Grocery
Jannace's Backwoods
Mingo Springs Golf Course
Morton & Furbish Insurance
Noyes Real Estate
Allied Realty
Pleasant Street Inn
Dead River
Hight Chevrolet
Town & Lake
Wiles Remembrance Centers
M&H Construction
Parkside & Main
Furbish Brew House
Oquossoc Marine
Morton & Furbish Real Estate
Lakes Region Power Systems
Rangeley Lakes Builders Supply
Welcome Home Furniture and Accessories
SnowSource
Country Club Inn
We also thank the generous individual donors who have helped us in our matched goal campaign!
Helping Elders 
Live in Place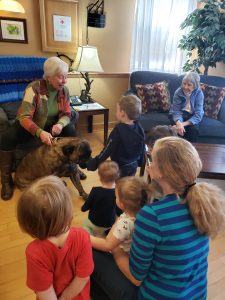 Neighbors Calling Neighbors is a daily phone service open to all residents who could use a check in phone call.  For those who live alone, and need that daily contact, we will provide you with the support of a friendly neighbor. Our callers are trained in active listening and can help ease the sense of isolation, especially in this time of social distancing. If you, or someone you know would benefit from this service, please call Joanne Dickson at 670-5236.
Children's 
Programs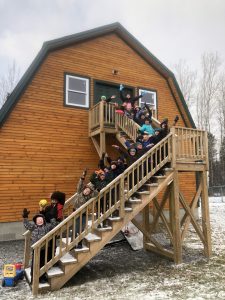 Children in Action Our new CIA afterschool program runs from 3-5 every Tuesday, Wednesday and Friday. The updated and improved program will have activities focused around physical activity, engagement with the outdoors, creative arts and learning about healthy food habits. Becca Trayner, our new program coordinator, can be reached at 864-3055 for more information.
RHW wins Down East Magazine's Best of Maine Award

We are extremely proud to be named Best of Maine 2020 in the gym/fitness center category by Down East magazine! Thank you to all who voted! in light of this prestigious award, an anonymous donor has generously offered to match, dollar for dollar, any donation given between now and October 31st up to $25,000! Please consider making a donation today. Funding is vital to provide our health and wellness services to the community. You can make a donation by mail or phone, or simply click on the Donate to RRHWP button, choose the Rangeley Health and Wellness Fund for operational support. Thank you!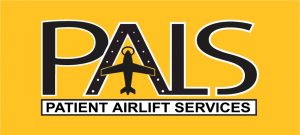 Patient AirLift Services
Patient AirLift Services is a national non-profit that arranges free flights for medical care.  PALS has been partnering families in need with charitable aviation since 2010, because the best medical care isn't always around the corner.  We believe that when someone is experiencing an illness or humanitarian crisis that everyone should receive the best medical care, compassionate support or disaster relief no matter how far that care, or support is from home.  To request a flight, click here https://palservices.force.com/form/s/patient or call (631) 694-PALS (7257) to learn if you qualify for a PALS  flight.