The Visionary Society celebrates those who have built a lasting legacy to Rangeley Health and Wellness by establishing life income gifts of any size or including RHW in their estate plans. The Visionary Society was aptly named to honor local residents who in 1993 established permanent access to primary health care in the Rangeley region. Today, their vision has grown into a multifaceted wellness campus serving people of all ages seeking to improve their lives through healthful living.
When you plan a future gift to Rangeley Health and Wellness, you help extend the promise of our mission to the next generation of the Rangeley community. With thoughtful planning, you can meet your family, financial, retirement, and estate planning goals while also maximizing the impact of your philanthropy. Your planned gift – no matter the size – can contribute to a legacy that ensures access to health and wellness services for generations to come.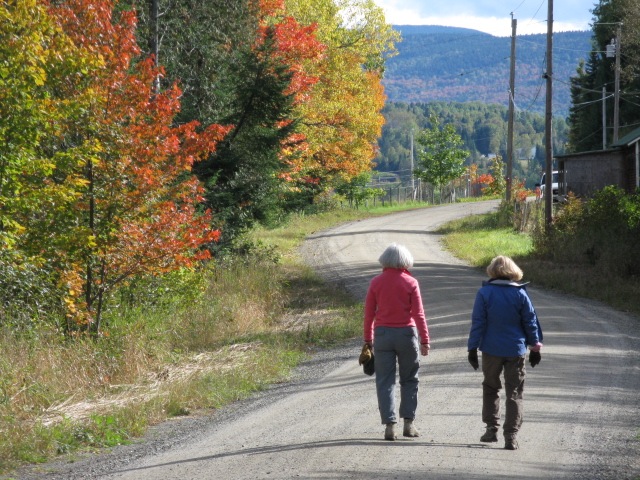 Giving Through Your Estate
There are many ways to give to Rangeley Health and Wellness without affecting your existing financial resources while having a significant impact on the health of future generations of Rangeley residents and visitors. Please speak to your lawyer or financial planner to decide which method is best for you.
A charitable gift from your estate is one of the easiest and most flexible ways that you can leave a gift to RHW that will make a lasting impact on the community. With the help of an attorney, you can add simple language to your will or trust specifying a gift to be made to family, friends, or organizations that are important to you like RHW. Benefits of a bequest include receiving an estate tax charitable deduction, reducing the burden of taxes on your family, and leaving a lasting legacy to charity.
If you are 70 1/2 or older you may also be interested in ways to lower the income and taxes from your IRA withdrawals. An IRA charitable rollover is a way that you can help continue our work and enjoy the benefits such as avoiding taxes on transfers from your IRA to our organization, satisfying your required minimum distribution (RMD) for the year, reducing your taxable income, making a gift that is not subject to the deduction limits on charitable gifts, and helping to further the work and mission of RHW
When considering any estate planning gift, it is always necessary to speak to your lawyer or financial planner to determine the method of giving that best benefits you and your loved ones. Other planned gift options include charitable trusts, gifts of real estate, donor advised funds, and others.
THANK YOU FOR SUPPORTING RANGELEY HEALTH AND WELLNESS
To recognize and include you in the wellness society, please inform us if you have made or are considering a planned gift to Rangeley Health and Wellness. Your participation helps inspire generosity in others. Of course, if you wish to remain anonymous, we are happy to honor your request.
To Make A Gift
Legal Name: Rangeley Region Health and Wellness Partnership, Inc.
Address: P.O. Box 722, Rangeley Maine 04970
Federal tax ID: 01-0485045 
Click link below to donate
Rangeley Health & Wellness
RHW is a non profit 501(c)3 whose mission is to facilitate and promote health and wellness in the Rangeley Lakes region. We are generously supported by individual donors, private foundations, grants, municipal funds, special events and a host of dedicated volunteers. We are here for your well-being!
Gym Hours
Monday-Friday: 5am - 7.30pm | Saturday & Sunday : 8am - 2pm
Mailing Address
PO Box 722, Rangeley, ME 04970
Physical Address
25 Dallas Hill Road, Rangeley, ME 04970